Exploring Nutrition in Eating Disorder Recovery
A live, interactive online group focusing on nutrition in eating disorder recovery.
Are you looking for a way to bridge the gap in your eating disorder treatment from a higher level of care to outpatient? 

Do you enjoy the discussion, learning and support that occurs in the group setting?

Are you interested in learning more about intuitive eating, but struggling to apply it to your recovery?  

Are you looking for more support in outpatient and looking for a group to add to your treatment? 
This nutrition group can offer a continuation of nutrition education within a group setting alongside your outpatient team. The topics will be in the context of eating disorder recovery. Emphasis will be placed on the pursuit of Intuitive Eating in recovery while respecting that everyone will be at a different place in their recovery. Because Intuitive Eating goes beyond physical hunger and fullness and dives into the food/body relationship, it can be explored at any stage of recovery. This group will offer a space free of diet culture and an understanding for the complexities of eating disorders
Group Leader: Hannah Waspi, MS, RD, LDN
When: 6 Wednesdays ~ June 2, 9, 16, 23, 30 and July 7
4:00 – 5:30 pm EST
Registration deadline: May 26th
Where: Virtually on Your Computer
Fee: $400 for the 6 session closed group. This prices reflects a prompt payer discount for those paying out-of-pocket on or before June 2nd.
Our practice is in-network with BCBS and we can file for you if you have BCBS insurance. We encourage you to call the Customer Service number on your card to inquire about your coverage for CPT code 97804 (Medical Nutrition Therapy Group). Click here for more insurance details.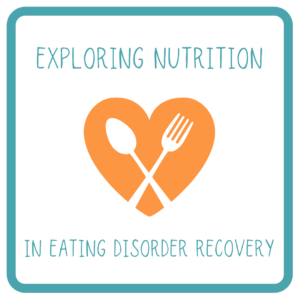 Eligibility: 
Open to people anywhere in North Carolina, as well as some other states – Ask us about your state!
Open to adults (18+) with an eating disorder or disordered eating with an outpatient treatment team.
This will be a closed group, with participation capped at 10 people.
Email hannah@lutzandalexander.com or call her at 919-781-4500 to learn more and get registered!
Group Session Topics*: 
Intuitive Eating at all stages of recovery.
Health at Every Size

®

Exercise in Recovery
Myths and Facts about Nutrition
*subject to change depending on group member feedback