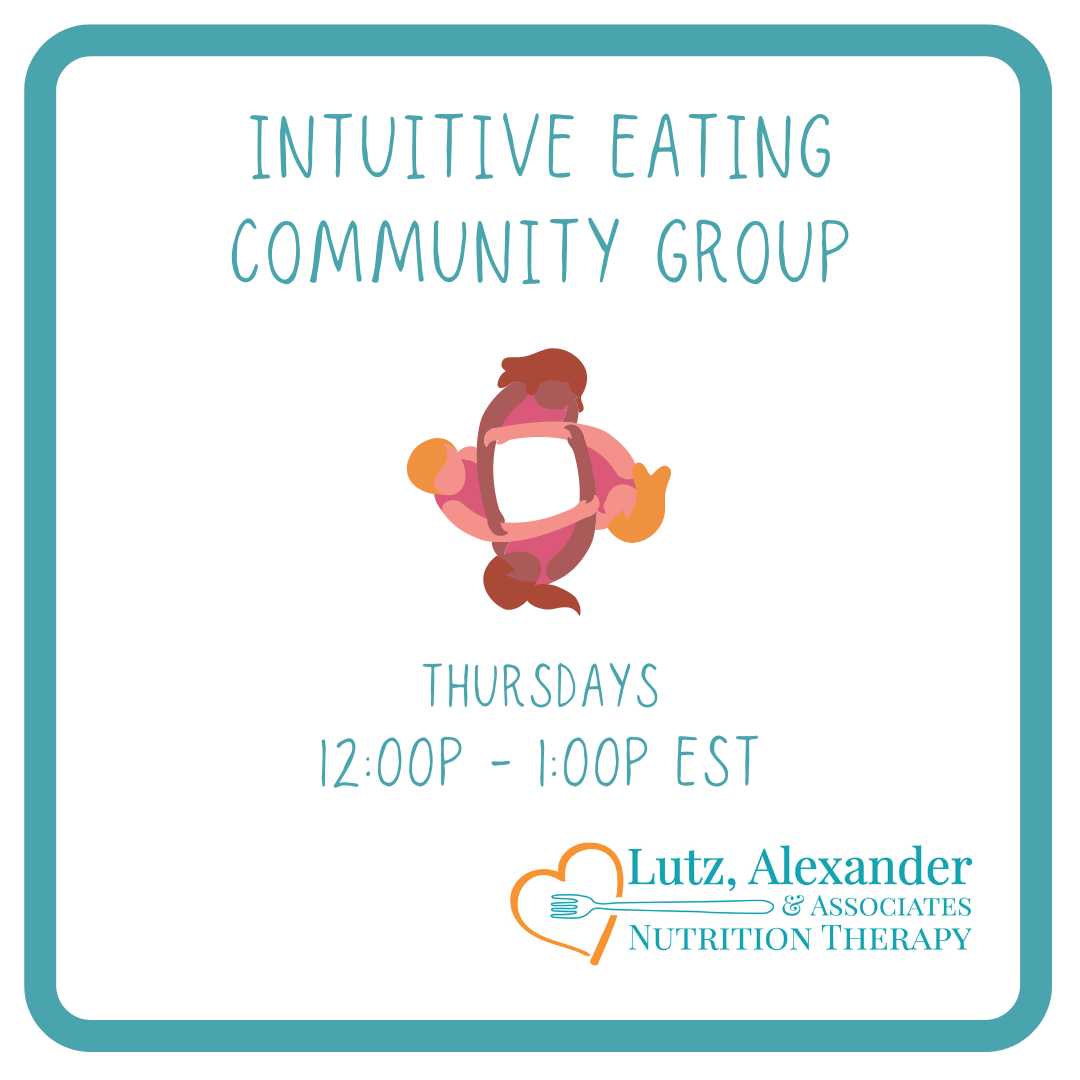 A live, interactive online group focusing on community and support.
Are you someone who no longer wants to diet and is trying to heal your relationship with food?
Are you looking for support for your health concerns and do not want someone to immediately recommend a diet intervention or weight loss?
Are you familiar with the principles of Intuitive Eating?
Do you feel alone in your Intuitive Eating journey?
Perhaps you could benefit from an understanding community…an Intuitive Eating Community!
This group is a community group for those looking for support from others working on leaving diets behind and moving towards Intuitive Eating. This is not a class or "how to" group, but rather a group that offers support on a path that can be lonely. Led by a Certified Intuitive Eating Counselor, this group is designed to create community to discuss and tackle the challenges of leaving dieting behind, when diet culture is present in so many other facets of life.
Group Leader: Laura, Henson, RD, LDN – Certified Intuitive Eating Counselor
When: Thursdays, 12:00p – 1:00p EST, Starting, 9/22
Where: Virtually on Your Computer
Fee: $20/group
Initial, 6 week commitment required to create community and continuity
When you pay for 6 groups, discount of $10 applies ($110 for 6 groups)
Please inquire for reduced fee or sliding fee slots.
Eligibility: 
Open to adults (18+)
Email laura@lutzandalexander.com or call her at 919-781-4500 to learn more and get registered!