Mindful Diabetes Self-Management:
A live, interactive online course and discussion group offering weight-inclusive diabetes education and support to promote peace with food and body.
Spend your Saturday afternoons this February & March learning all about diabetes and how to compassionately care for you!
Build knowledge, confidence, and self-compassion related to your diabetes.
Explore evidenced-based, gentle approaches to nutrition, movement, medication, and monitoring, and get support in finding what works best for your own body.
Meet and learn from other people with diabetes in a weight-inclusive, non-judgmental setting.
Led by Billie Karel, MPH, RD, LDN, CDCES, our HAES®-aligned Registered Dietitian and Certified Diabetes Care and Education Specialist.
Registration deadline February 6th, but don't wait! Email billie@lutzandalexander.com or call her at 919-781-4500 x 4 to learn more and get registered!
When: 6 Saturdays ~ February 20, 27; March, 6, 13, 20, 27
3:00 – 5:00 pm EDT
Registration deadline: Saturday Feb. 6th
We ask you to commit to at least 5 of the 6 sessions.
Please note, a one-on-one assessment with our RD/CDE is required prior to the first session and will be billed separately.
Where: Virtually on Your Computer
Fee: $450 for the full course, plus the cost of an individual assessment ($190 – $285 depending on your needs). These prices reflect a prompt payer discount for those paying out-of-pocket on or before Feb 20.
Our practice is in-network with BCBS and we can file for you if you have BCBS insurance. We encourage you to call the Customer Service number on your card to inquire about your coverage for CPT code 97804 (Medical Nutrition Therapy Group) and G0109 (Diabetes Self Management Group). Click here for more insurance details.
Up to 3 spots in this course are reserved for people who need a reduced rate. If you'd like to take part but can't afford the fee AND your insurance won't adequately cover it, please inquire about a reduced rate!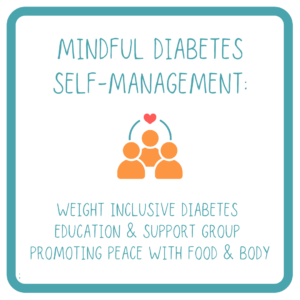 Eligibility: 
Open to people anywhere in North Carolina, as well as some other states – Ask us about your state!
Open to adults (18+) with any type of diabetes and their loved ones.
This will be a closed group, with participation capped at 10 people.
Participants must attend the first session on Feb 20 and at least 4 of the 5 additional sessions. Double check your calendar!
An individual assessment is required prior to Feb 20 and will be scheduled and billed separately. Out of pocket cost for the assessment is between $190 – $285, depending on whether you are already regularly seeing a registered dietitian, and is also billable to insurance.
Email billie@lutzandalexander.com or call her at 919-781-4500 x 4 to learn more and get registered!